Moderate to Severe-GEN X DANCE PARTY $15 Presale $20 Door Nov. 25th Doors 6:30 Action 7pm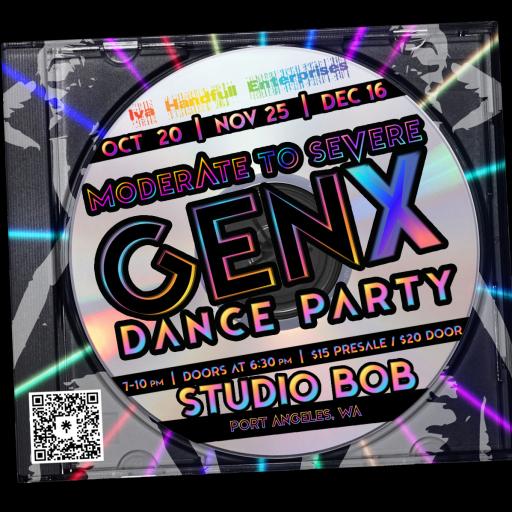 Also Happening December 16th!
GenX - Report to the dance floor!
Whether you love to dance, love to watch other people dance, just want to soak up the music or hang out with friends, this night is for you. The space will be decked out in GenX pop culture realness, so be prepared, you may experience feelings.
All generations 18+ years old are welcome.
Cut a rug on the dance floor to a playlist focused on 80s & 90s music, with a sprinkle of 70s, early 00s & newer songs that us GenXers have regrettably fallen in love with. The playlist is custom mixed by Iva Handfull's DJ friends; and as the night club grows, we hope to have DJs spin live in person.